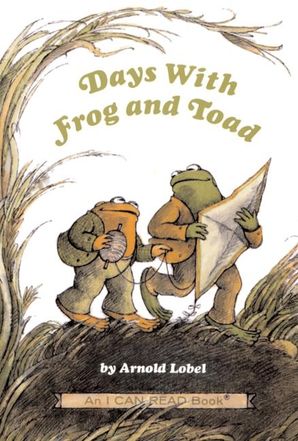 Read an excerpt
Days with Frog and Toad
By Arnold Lobel, Illustrated by Arnold Lobel
Other Formats
Description
Frog and Toad enjoy spending their days together. They fly kites, celebrate Toad's birthday, and share the shivers when Frog tells a scary story. Most of all, they have fun together—every day of the year.
The classic Frog and Toad stories by Arnold Lobel have won numerous awards and honors, including a Newbery Honor (Frog and Toad Together), a Caldecott Honor (Frog and Toad Are Friends), ALA Notable Children's Book, Fanfare Honor List (The Horn Book), School Library Journal Best Children's Book, and Library of Congress Children's Book.
Contributors
Arnold Lobel
Arnold Lobel (1933-1987) was the award-winning author and illustrator of many beloved children's books, including the classic I Can Read books about Frog and Toad, and the Caldecott Medal winning Fables.
Illustrated by Arnold Lobel
Details
Imprint: HarperCollins
Format: Hardcover
On Sale: 02/03/2004
ISBN: 9780060239633
ISBN10: 0060239638
Pages: 64
Trimsize: 0.000 x 0.000 in
Subcategory:
JUVENILE FICTION / Readers / Beginner
JUVENILE FICTION / Animals / Frogs & Toads
JUVENILE FICTION / Social Issues / Friendship
More Great Frog and Toad I CAN READ! BOOKS
More Great I Can Read Level 2 BOOKS