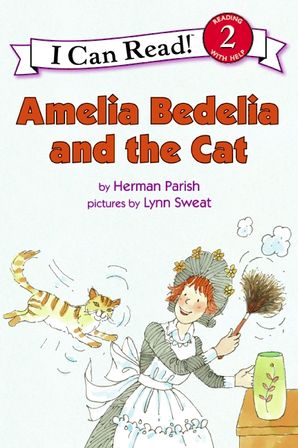 Amelia Bedelia and the Cat
By Herman Parish, Illustrated by Lynn Sweat
Description
Leave it to Amelia Bedelia to find a real cat on a day it's "raining cats and dogs." She names him Tiger, and in no time, the two are inseparable and as happy as clams.
But then Tiger gets into trouble. Will Amelia Bedelia go out on a limb to save him?
The cat's out of the bag—this is an irresistible Amelia Bedelia adventure!
Contributors
Herman Parish
Herman Parish was in the fourth grade when his aunt, Peggy Parish, wrote the first book about Amelia Bedelia. The author lives in Princeton, New Jersey.
Illustrated by Lynn Sweat
Details
Imprint: Greenwillow Books
Format: Paperback
On Sale: 04/28/2009
ISBN: 9780060843519
ISBN10: 0060843519
Pages: 48
Trimsize: 9.000 x 6.000 in
Subcategory:
JUVENILE FICTION / Readers / Beginner
JUVENILE FICTION / Girls & Women
JUVENILE FICTION / Humorous Stories
More Great Amelia Bedelia I CAN READ! BOOKS
More Great I Can Read Level 2 BOOKS