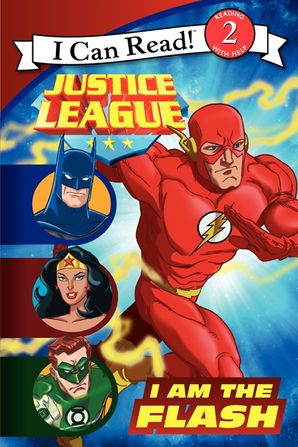 Read an excerpt
Justice League Classic: I Am the Flash
Description
Fans of Batman and Superman will love seeing their favorite super heroes alongside their super friends in DC Comics' Justice League books.
When Central City is overrun with super-villains after Ultra-Humanite organizes a jailbreak, The Flash zips into action! With some help from his friends in the Justice League, can the Scarlet Speedster give these criminals a speedy trip back where they belong?
I Can Read books are designed to encourage a love of reading. Justice League Classic: I Am the Flash is a Level Two I Can Read book, perfect for kids who are growing more confident in their reading skills but still need a little help.
Details
Imprint: HarperCollins
Format: Paperback
On Sale: 03/25/2014
ISBN: 9780062210050
ISBN10: 006221005X
Pages: 32
Trimsize: 9.000 x 6.000 in